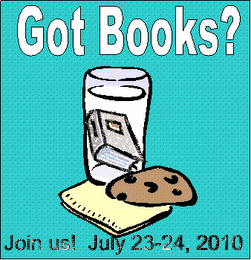 So thanks to those amazing comments I am apart of Got Books Event .. Couldn't find my name last night.... But anywho so a few changes: just the date is all. ( look bellow)
Right, good answer: I shouldn't
So I have a three winner contest for you all.
Third place will get Faerie Rebels and Wayfarer swag
Second place will win Kin by Holly Black
And First Place gets a sighed copy of Faery Rebels by R.J. Anderson and swag!!!
And just to prove it is signed:
--- so how can you win?
Your email so I can contact you if you win
Well you must be a follower
+1 for new follower
+2 for old follower
Twitter:@ vacilici
New: +1
Old:+ 2
tweet/ goodreads/ FB/ ectera...
+3 per post
And a question: what book is highest on your TBR list and why?
Well good luck. Contest ends next Thursday: June 24th at 12 am
- Posted using BlogPress from my iPhone